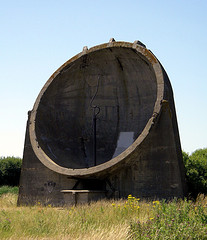 My love of audiobooks is no less fierce because it's new.
This year, I wanted to walk more.  I needed and wanted the exercise and I have two dogs who appreciate the exercise and (for Blue) the expanded vermin hunting possibilities.  I'm great with habits, but not so great at creating them.  It takes a month to make a habit, they say, and it's easy, especially early in the morning or when it's raining to say, okay, sure, I'll walk, just not right now.  Figuring an actual financial investment might provide some incentive, I bought a Bluetooth headset (don't like cords) and a subscription to Audible and I haven't looked back since.
I get a different feel for books when I listen to them as opposed to reading them.  My memory is better and I can see the structure of the book more easily.  I don't have to worry about strange words or how they should be pronounced.  The narrator does that job for me.  Most audiobook narrators are good, but some of them are amazing!  I've found myself searching the database for more books with a specific narrator, because they're just that good.
Since May, I've listened to approximately 30 audiobooks. A few of my favorites:
The Coroner's Lunch by Colin Cotterill.  Narrated by Clive Chafer
Mistress of the Art of Death by Ariana Franklin.  Narrated by Rosalyn Landor
The Curse of Chalion narrated by Lloyd James and The Paladin of Souls narrated by Kate Reading.  Both by Lois McMaster Bujold.
Unknown Ajax by Georgette Heyer.  Narrated by Daniel Philpott
City of Veils by Zoe Ferraris.  Narrated by Kate Reading
I would, by the way, seriously listen to Kate Reading read the phone book.
[The photo is of sound mirrors used in WWII to listen for approaching planes. From thejustifiedsinner. Used under CC-license.]