Blue and I went to the dog park this morning.
It was pretty empty.
But not as muddy as it could have been. Blue did some running.
Then he found a hole.  There could be something down there!
Dig, Blue, dig!  But alas, it's just a hole.
We visited the memorials.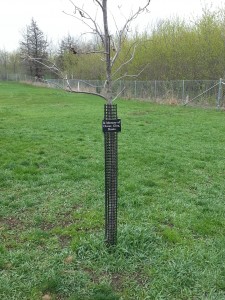 And looked at the graveyard (Note: not a graveyard for dogs).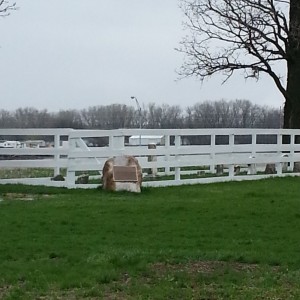 Blue could not figure out what this crazy thing was.  Water came out!  A guy could get wet!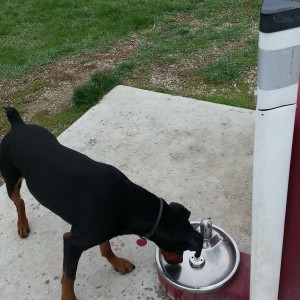 And then it was time to go.  Good day at the dog park.