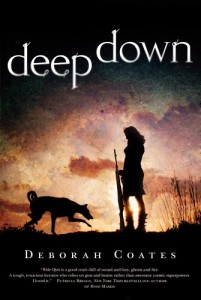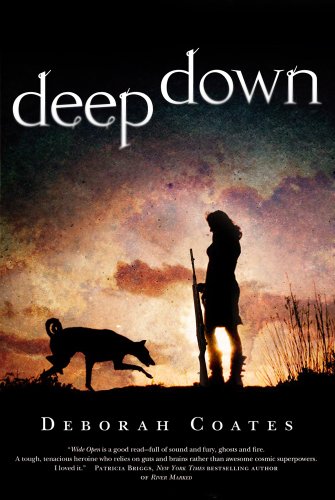 Deep Down, the second book in my three book contemporary fantasy series set in western South Dakota, came out in trade paperback on February 11th.
About the story:
All that changes when she gets a call asking her to help an elderly neighbor who is being stalked by black dogs, creatures from the underworld that are harbingers of death. When a black dog appears, Hallie learns, a reaper is sure to follow. And if the dark visions she's suddenly receiving are any indication, it looks like the reaper is now following her.
Meanwhile, strange events herald the arrival of ghosts from Boyd's past, ghosts the young deputy isn't ready to face. Refusing Hallie's help, Boyd takes off to deal with the problem on his own, only to find that he's facing something much larger and more frightening than he'd imagined.
Stalked by a reaper and plagued by dark visions, Hallie finds she must face her fears and travel into Death's own realm to save those she most loves.
What other people say:
This may sound like a fantasy thriller — and it is — but it's also a story about  the sense of community and steadfastness present in the Midwest. When Hallie finds herself caught in a riddle, she turns to a neighbor. When she's facing down an angry ghost, the county sheriff stands by her, even though he has no  idea what's happening. In times of trouble, we turn to one another and show our true (and hopefully best) selves. Coates captures this beautifully.
Supernatural-sensitive Hallie Michaels returns for a thrill-packed adventure in this solid follow-up to Wide Open.
With Hallie Michaels, Coates has given us an interesting character with a compelling voice. The friendship between her and Boyd Davies—the developing relationship—feels real, honest, textured. Nuanced, the way real relationships are. Her interaction with the supernatural is a combination of eerie and well, shit matter-of-fact. I particularly enjoyed the fact that one of the black dogs just decides to follow Hallie around. Because it thinks she's interesting.
 To buy: