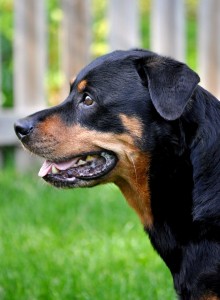 Today is Billie's twelfth birthday.
I wrote a bit about her last year on her eleventh birthday.  She's still doing pretty well.  She doesn't hear all that well anymore and she's a little more wobbly on her feet, but she can still jump up on the bed most days and she still likes to go to the hospital and visit patients.  And eat.  She likes to eat.
Happy Birthday, Billie!